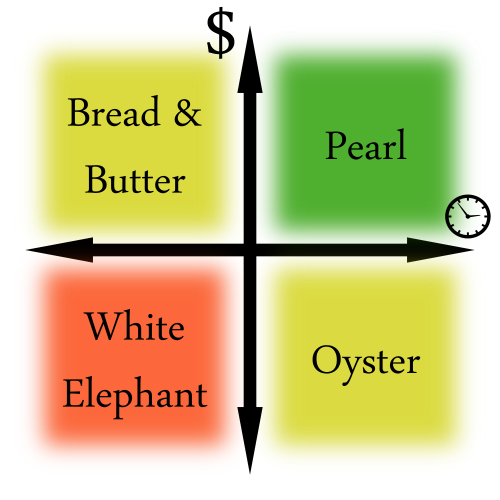 At first glance, it seems to be an odd proposition. How can saying 'No' to customers improve a small business? Several weeks ago I attended Podcamp Halifax, which is a conference for small business owners discussing various ways to improve their business. One presenter explained the premise that saying no to customers can really help a business grow. Most business owners understand this principle, but it is interesting to take a more in-depth view. Note that the examples below are most relevant to consulting or project-based businesses, but it is applicable to most other businesses as well, with some tweaking of course.
Reasons to Say 'No' to Customers
Increased Focus

– Saying no to more customers allows you to focus on the projects and services which you are best at.

Increased Happiness

– Saying no to more customers allows you to focus on the projects and services which you enjoy the most.

Increased Referrals

– Performing more of your best and most enjoyable work increases the odds that clients will be impressed by your services, increasing the likelihood of a referral. Additionally, your referrals will become more and more focused toward the work you do best, since people will eventually stop referring the type of work which you continuously turn down.

Increased Profitability

– Focusing on the projects and services which you are best at means that you are more efficient, thereby taking less time to complete projects. In essence, you effectively give yourself a raise. Consider two projects. Project A produces $2 000 worth of profit taking 100 hours to complete. Project B produces $1 000 worth of profit and takes 20 hours to complete. Which project is more desirable? The table below outlines how Project B is more than twice as profitable per hour worked!
Recently, I made a business decision to turn down a project worth $3 500. My reasoning for turning the project down was because it was too far outside my business strategy. I was capable of performing the work, but it was not my specialty. I would have taken a long time to stumble through the project resulting in a very low profit per hour. I reasoned that it was not worth taking the time to learn these skills since it was not the direction I wanted to take my business.
Now it's time to tell your story. Have you said no to a project in order to remain profitable? Or maybe in hindsight, you should have said no to a project because it turned out not to be profitable? Either way, we'd like to hear about it. Leave your comments below!